Foods that boost energy apart from coffee? Yep! They exist and in this post we're going to show you twelve of those energy boosting foods.
In most cases people have depended on Coffee containing a significant amount of caffeine to start their day, boost energy and their mood.
That's not too bad? Although it feels like coffee is the only one that does that job.
So if you don't feel like coffee and you still needs it's work-like on your body? You should try these foods.
Good for anyone. For endurance athletes and before workouts. In here you'll find your favorite foods, those you don't even have an idea it's probably better than coffee.

We hope you like them :)​
Almonds are rich in copper, manganese, riboflavin and most of all protein. It is said that manganese and copper plays a huge role when it comes to keeping the energy flowing all through your body.
Seeing as it contains a significant amount of protein also makes it perfect for energy boosting works.It's a healthy snack you should chew on when you can.
And again there's another protein at your disposal. Eggs contains the highest percentage of protein in any food and almost 97% of the egg can be used and absorbed by your body. Isn't that great? They also contain all the essential amino acids your body needs.
Again! It doesn't matter how you make your egg. Whether boiled, scrambled, fried or baked... Eggs do help boost the body energy levels.​
The first energy boosting fruit on our list. Oranges have very high levels of vitamin c, folate and potassium.
The citrus fruit also contains an amount of sugar enough to give you that "Sugar Rush" to power up your energy levels.
According to Today.com air popped popcorn is made with hot hair popper by using a microwave hack and yes it's very healthy.
Seeing as it contains a lot of fiber and sugar with way lesser calories, Air popped popcorns can raise up your energy levels in no time.
Sweet potatoes are rich in carbohydrate and Vitamin A also known as beta-cortene one of the essential vitamins responsible for a keeping your skin fresh. They also contain vitamin c and the sweetness alone is almost everything.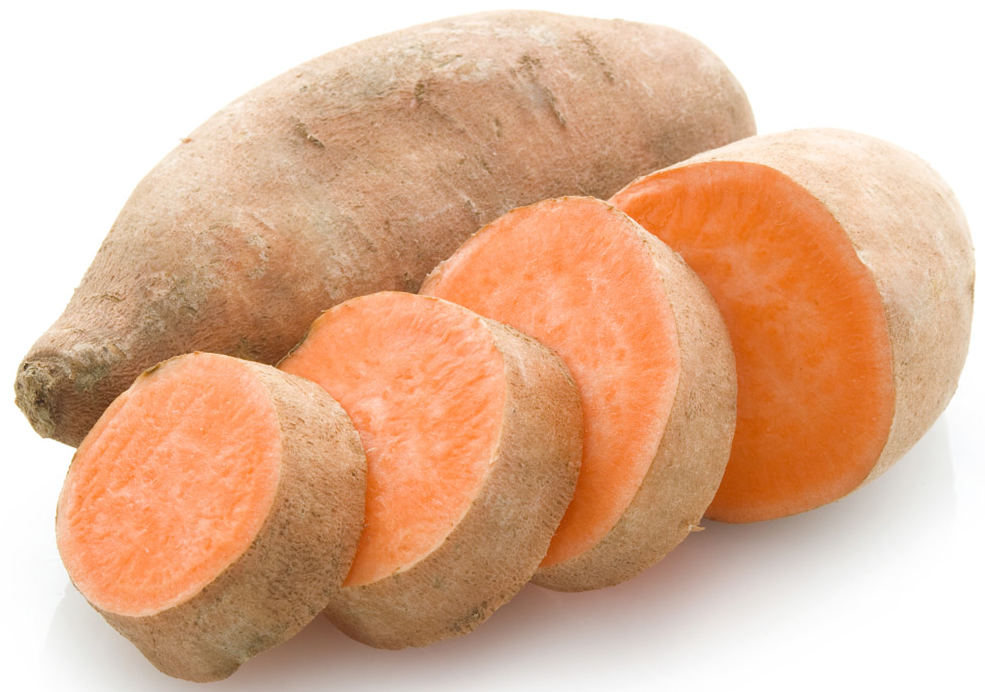 Serve as you like. Boiled, mashed, cut in stripes or however. This also helps keep midday fatigue off.​
Brown rice are rich in one thing. Manganese. This same mineral helps manufacture power from others like protein and carbs and help you maintain the energy all day long.
Brown rice are best used when served side by side with your lean protein foods.​
When it comes to energy boosting foods or fruits, Bananas definitely have a say in this one. Containing mostly sugar in the form of fructose, glucose and sucrose. Having some amount of fiber as well Bananas are no joke when it comes to raising energy levels.
You can have them spiced with peanut butter to maximize the effectiveness or just eat them. Either ways you're ending up with more energy for your work​
Yeah now it's peanut butter's time. It is said that peanut butters contain a significant amount of calories, Yep! but that doesn't stop the fact that it can give you that energy boosting craving you desire.
Peanut butter has healthy fats, protein and fiber which scares hunger off and keep your energy levels stable. Should we say eat more peanut butter today? And you might wanna avoid peanut butters with added sugars from some brand.
Might harm your diet.
Also Read

Honey is the sweetest thing nature has ever given us to taste. Low on glycemic index the honey is known to fuel the muscle during exercises making it perfect when it comes to energy boosting before workouts or for endurance athletes.
It also works after workouts to replenish lost energy. Best add to your pre-workout drinks or your tea
Beans are very rich in protein. They make the perfect energy boosting food. Containing about 0.2 grams of Saturated fat, 16 grams of Dietary fiber and 2.1 grams of Sugar according to Wikipedia.
Beans are very very active energy boosting food.​
Spinach are very good sources of iron. One of the most important ingredient in energy creation and boosting.
Try eating a spinach salad for lunch and see how that feels. It also chases fatigue off.​
Salmon is in everyone's good books these days due to the rumors that it contains high content of omega 3 fatty acid which lowers body cholesterol and reduce the risk of having an heart attack.
But they do have an edge over others as they're rich in vitamin B6, Riboflavin​ and protein which helps convert all the food you eat into energy. You can combine spinach salad with salmon to bring it on even more.
Coffee when it comes to energy boosting no doubts does great but with these foods you are no longer tied to depending on it for more energy.
This article has just given you 13 more options you can try.
As said earlier, they're great​ for pre-workout, post-workouts and endurance athletes to enjoy as well.
So what are you waiting for?Hope you've enjoyed this article? If yes then Subscribe for more and share the love 🙂 Keep visiting nutritionrealm.com and let us ​know what you think below using the comment form.